What characterizes us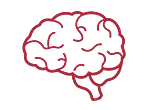 Skills and interest
We are not really interested in what specific products you now control. We are more interested in whether you are skilful, willing to learn new things, have original ideas, make the realization to the end, and love your work.
Friendly environment
We want you to feel good with us. We take you opinion into account. We offer an informal and friendly environment without unnecessary bureaucracy, level playing, and mutual trust. We prefer the individual's abilities and on honesty and responsibility in approach to work, for which you will be also well-rewarded. We know that employees are the greatest value of our company, and therefore we stand for long-term prospective partnerships for both parties.
We are flexible
Do you have children you care about, are you still studying or doing something else that limits your working hours? We are interested in your abilities and the corresponding results, the other things can be modified.
We are currently looking for
you have analytical thinking, you can generalize, abstract, create algorithms
you are interested in programming and you want to deal with it for a long time
you have experience with programming. When programming starts at "zero", it takes years for you to become a programmer. But we do not have so much time. So, although the abilities are more important for than the knowledge of a particular technology for us, you need o have some experience with programming. The advantage is if you can work with MS SQL Server, HTML, CSS, java scipt, ASP, c#.NET